The Jurivision team launched its first JuriDoc, "Le droit à la ferme" during a live online event. Excerpts from the legal documentary (JuriDoc) were presented followed by a roundtable discussion on agricultural law and food autonomy in Quebec with André Lamontagne, Quebec's Minister of Agriculture, Fisheries and Food, Geneviève Parent, Full professor and Legal Research Chair in Food Diversity and Security  at Université Laval, and Jean-Pierre Lévesque, lawyer and partner at Cain Lamarre. The discussion was be moderated by Professor Sarah Berger Richardson (University of Ottawa).
The JuriDoc can be viewed in its entirety by clicking here:
Online event broadcasted live on the YouTube / Facebook channels of the Faculty of Law (Civil Law Section) of the University of Ottawa and on the Jurivision platform.
In a legal environment that leans heavily towards large-scale industrial agriculture, it can be a challenge for smaller-scale artisanal farms to operate, let alone flourish. As our food systems become increasingly sophisticated, what role should artisanal agriculture play in Quebec? Are our laws adapted to promote diversified production and more direct supply chains?
Come explore these questions with Professor Sarah Berger Richardson and lawyer-filmmaker Étienne Trépanier and their guests at the launch of the original legal documentary that takes legal research into the field on an artisanal farm in Quebec.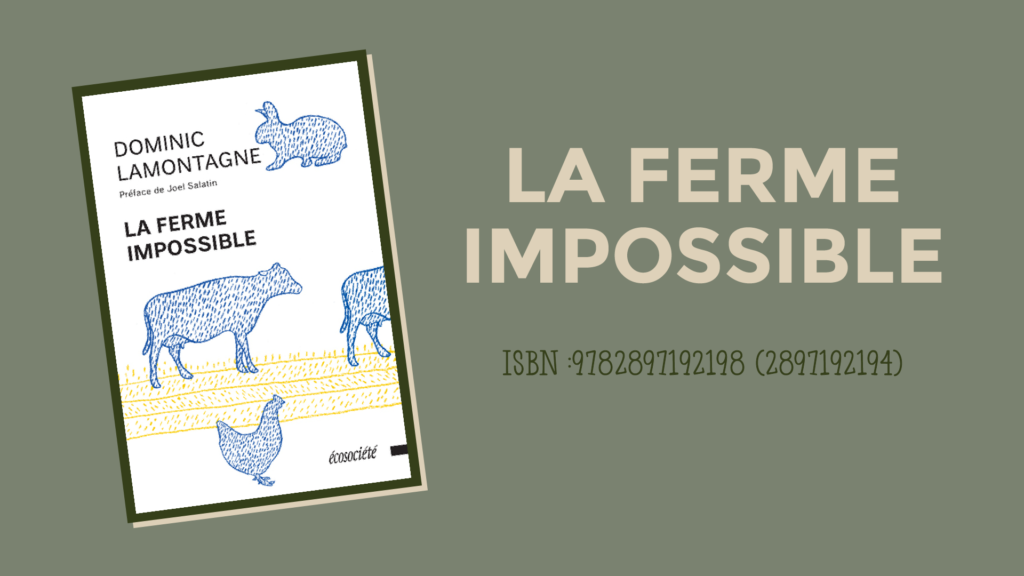 PROGRAM
Presentation of excerpts from the JuriDoc "Le droit à la ferme" in which Professor Berger Richardson meets Dominic Lamontagne, artisanal farmer and author of the book "La ferme impossible". Together, they explore the challenges surrounding artisanal production in the current legal framework.
Round table on agricultural law in Quebec, including the modernization of the Food Products Act, the place of law in territorialized food systems, as well as the promotion of "made in Quebec" products.
Thank you for your participation!