The legal profession is changing at a breakneck pace, and law firms are under increasing pressure to provide more accessible services. These demands are also being felt by governments, industries, and citizens who are struggling to make evidence-based decisions on the basis of more and increasingly complex legal information. Unfortunately, legal expertise remains scarce, expensive, and inaccessible to many, resulting in a large unmet demand for legal services and an access-to-justice gap.
Fortunately, technology offers novel solutions to deal with these challenges, and the University of Ottawa's Legal Technology Lab is at the forefront of these changes. Established in 2018, the Lab is an interdisciplinary collaboration between the Faculties of Law and Engineering. Funded by the Canada Foundation for Innovation (CFI), the Lab brings together expertise in law and computer science to conduct cutting-edge research at the intersection of law and technology in order to implement significant technological solutions to address some of the most pressing challenges in the legal field. Professor Wolfgang Alschner, director of the Legal Technology Lab, explains how the legal world is harnessing new technologies to facilitate essential legal services and how the lab is exploring and promoting the augmentation of traditional legal work through exciting new innovations.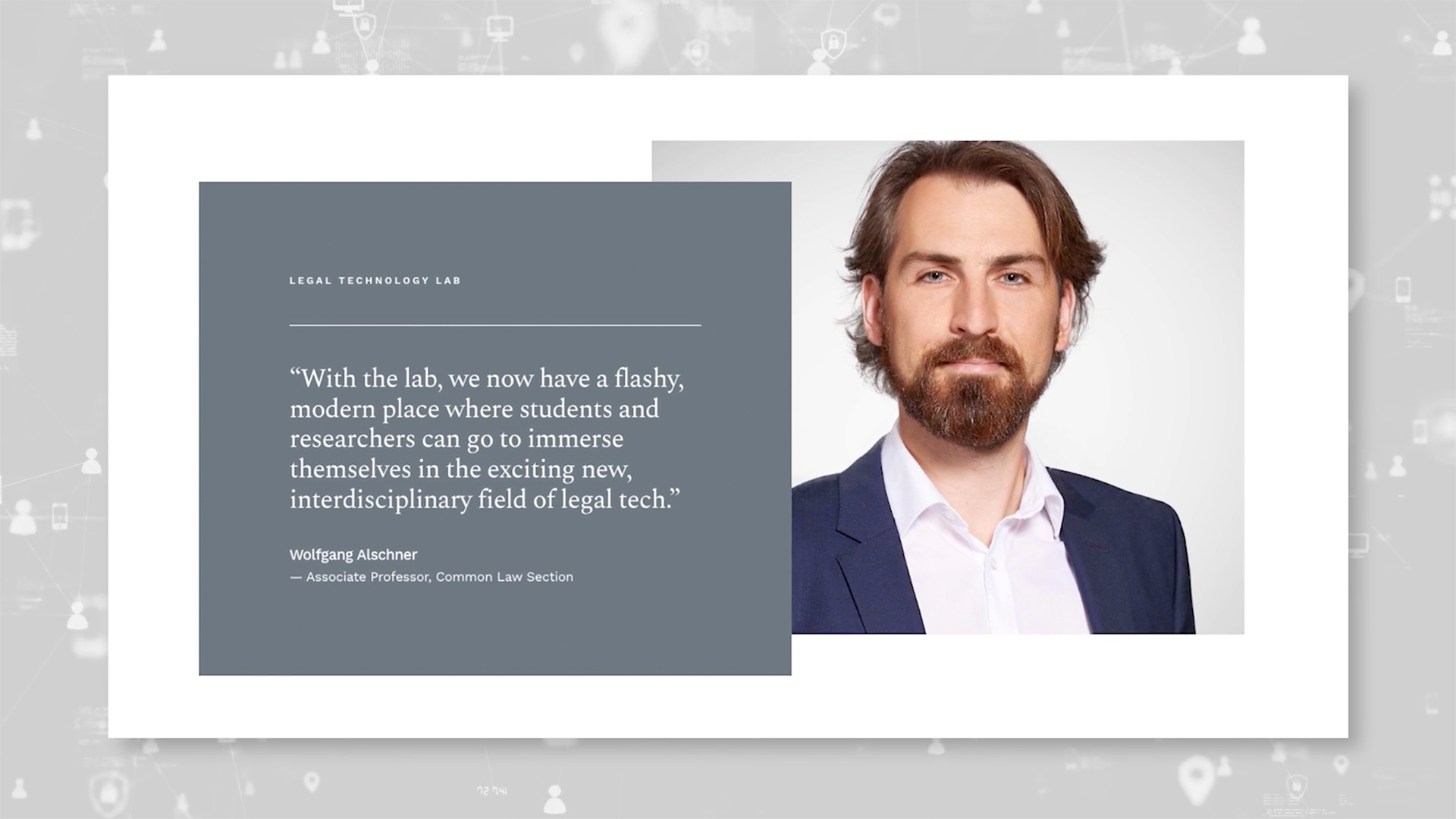 One of the ways in which the Lab is helping to achieve this goal is by harnessing new technology to facilitate essential legal services. Automation, for example, allows lawyers to do their work more efficiently, from search and analysis all the way to document review. This opens up new areas of activity, such as thinking about rules through the prism of code, or predicting outcomes of judicial decisions. Ultimately, technology makes legal services less expensive and more accessible to everyone, reducing access-to-justice gaps, capping legal costs for companies, and enabling the government to provide better and faster services. Another way in which the Lab is leveraging technology is by exploring how technology can be harnessed to review regulations more efficiently, helping legal professionals to stay up-to-date with the latest changes and providing more accurate and relevant information to clients.
The uOttawa Legal Technology Lab is at the forefront of the changing legal profession. By bringing together expertise from law and computer science, the Lab is exploring new and exciting ways to harness technology to make legal services more accessible and cost-effective for everyone. Whether it is through automation, regulation review, document analysis, or traditional legal analysis, the Lab's work is helping to bridge the gap between legal expertise and the growing demand for legal services, and ultimately making it easier for people to access the legal services they need.